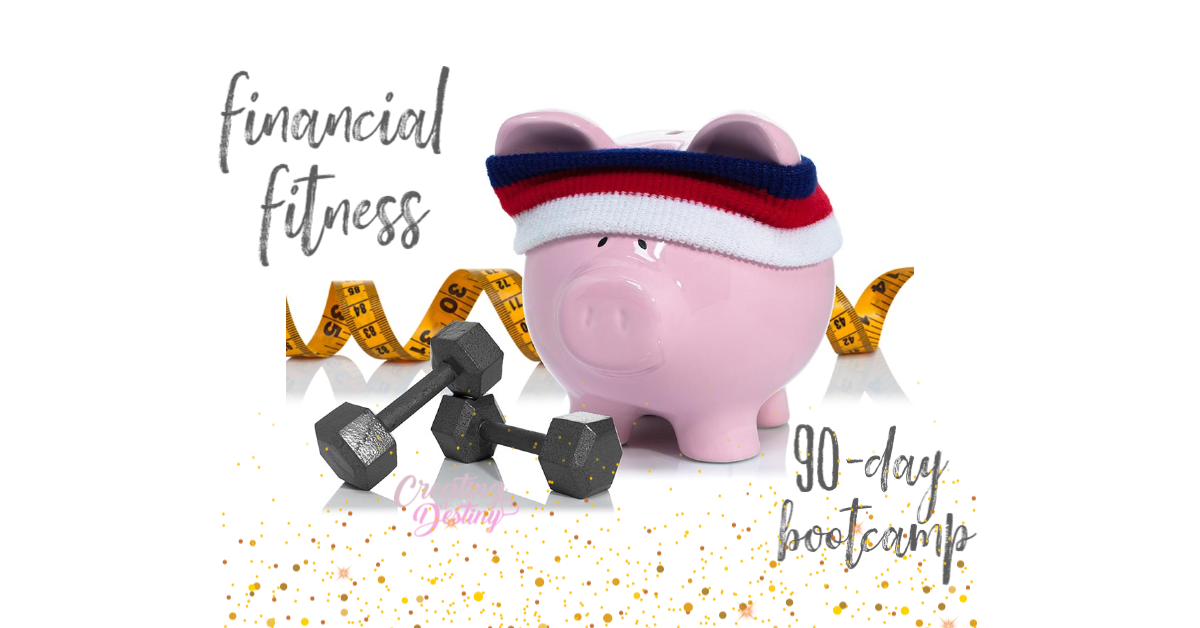 YEP IT'S BACK!!! 90 days of Financial Fitness. Learning, support and accountability to YOUR goals.
Twice a year I spend 90 amazing days, with a select group of people who are ready for REAL control of their financial lives. Join us to get Financially Fit in 2020!
I committed to learning about, and practicing, real financial change in my life, and sharing it with as many people as possible. I am here to change the generational money habits of my family, and create lasting changes that will not only free up the rest of my life, but for my child as well.
I want to be very clear that this group will not be easy, and I'm a tough love sort of coach, so excuses, whining, sob stories, etc will NOT be part of this journey.
If you are really ready to acknowledge your short comings with money and then shake them off so you can learn how to do better, then we want YOU do to this with us. The first thing I want you to do is to talk to your spouse or anyone you share an income with and make sure THEY are on board to.
We can't do this with only one person in the house on board, you will fail if you are fighting against someone the whole time, and that is not what I want for you. If they are FOR SURE in to support this change in your household, you can move on to the steps to join!


You are invited to take this challenge with us and I really hope you will!