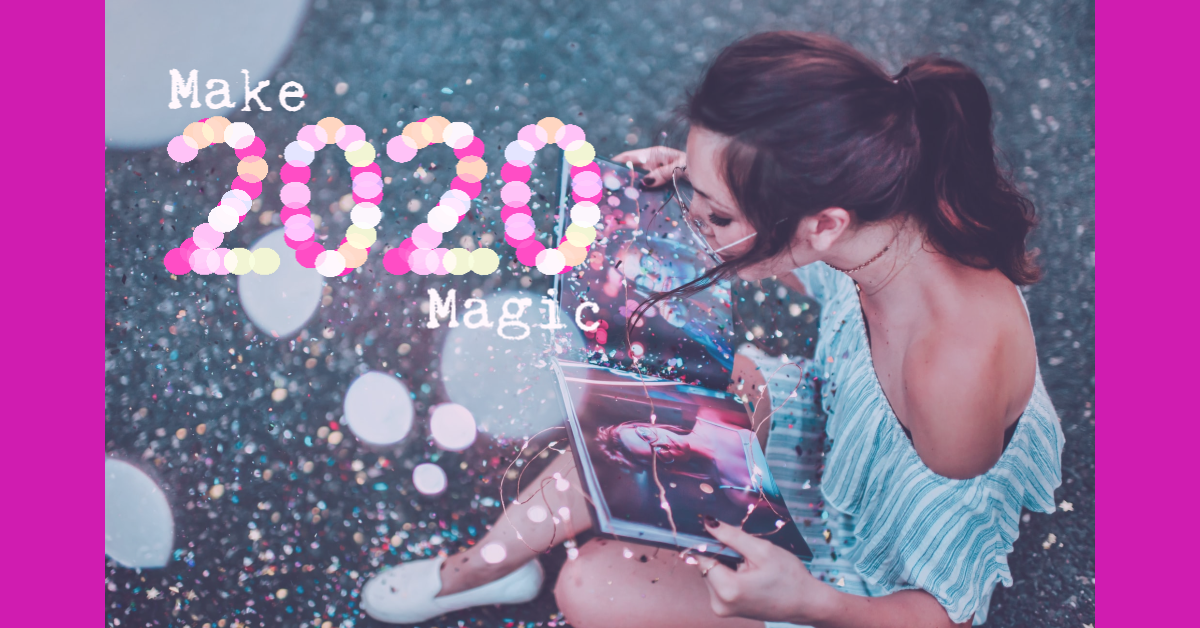 Make your 2020 MAGIC with us! In this exclusive group I will walk you through 5 major steps of creating the best year of your life. So many people don't realize that goal setting, strategy, planning, and seeing things through, takes creativity AND careful consideration.
So many people I talk to set goals for their year and fall devastatingly short. They constantly feel like something is wrong with THEM, when really, all that was wrong was how the goals got set in the first place.
Maybe they set a goal that was unrealistic, a goal they didn't really believe in, or most commonly, a goal that directly contradicts with another major priority in their life.
Maybe they got the goals right, but they never dug into the vision, the why, or what these goals mean to THEM. They pick something that sounds nice, or they kind of want, but they don't really know themselves well enough, and they think they just don't have willpower, when what they are really missing is WHYpower.
In our 5-day workshop, we are going to work through creatively dreaming BIG and how to set fantastic goals that push you, without leaving you defeated. We will make a month-by-month plan for you to get there, including important milestones and benchmarks, and top the whole thing off with your very own 2020 vision board.
As a special bonus, I will be giving away my best calendar recommendations, some awesome phone and computer wallpaper graphics, and discounts on my upcoming groups!
I even have some cute planner stickers for a few lucky participants.  We are going to do serious work, while having a great time!
This may sound simple, but we are going to really dig into the best ways to set yourself up for success, and make THIS the year you actually stick to your big life changes.
This year we are running the workshop from Monday December 30th to Friday January 3rd.
If you are ready to Make your 2020 MAGIC with us, just fill out the form below:
I have room for 75 people, and the $12.97 price is good until 12/22/19 at 11:59 PM. Price goes up on 12/23! Get your discounted spot TODAY 🙂
It is an honor to help you reach your dreams and I look forward to an incredible group with you!
Amber Snow
619.567.4779
www.CreatingaDestiny.com
Leaving It Better, Together <3