What is Sure Thing?
The Sure Thing workout is a comprehensive 8-week program that starts with a science-based approach to fitness called "TYPE TRAINING™."
Megan Davies is the trainer, and she wanted to make a program that was based on how she actually trains. It alternates weekly between endurance and power-based strength training plus cardio conditioning to target both slow-twitch and fast-twitch muscle fibers.
With TYPE TRAINING, your body is always challenged but never overtrained, so you can get incredibly fit, fast. And with a new approach every week, it can help you bust through plateaus. Another benefit? There's so much variety, you'll never get bored.
I am currently in week 8 (as of the writing of this post) and I can absolutely say that the variety, the switching up, and the formats, have been awesome!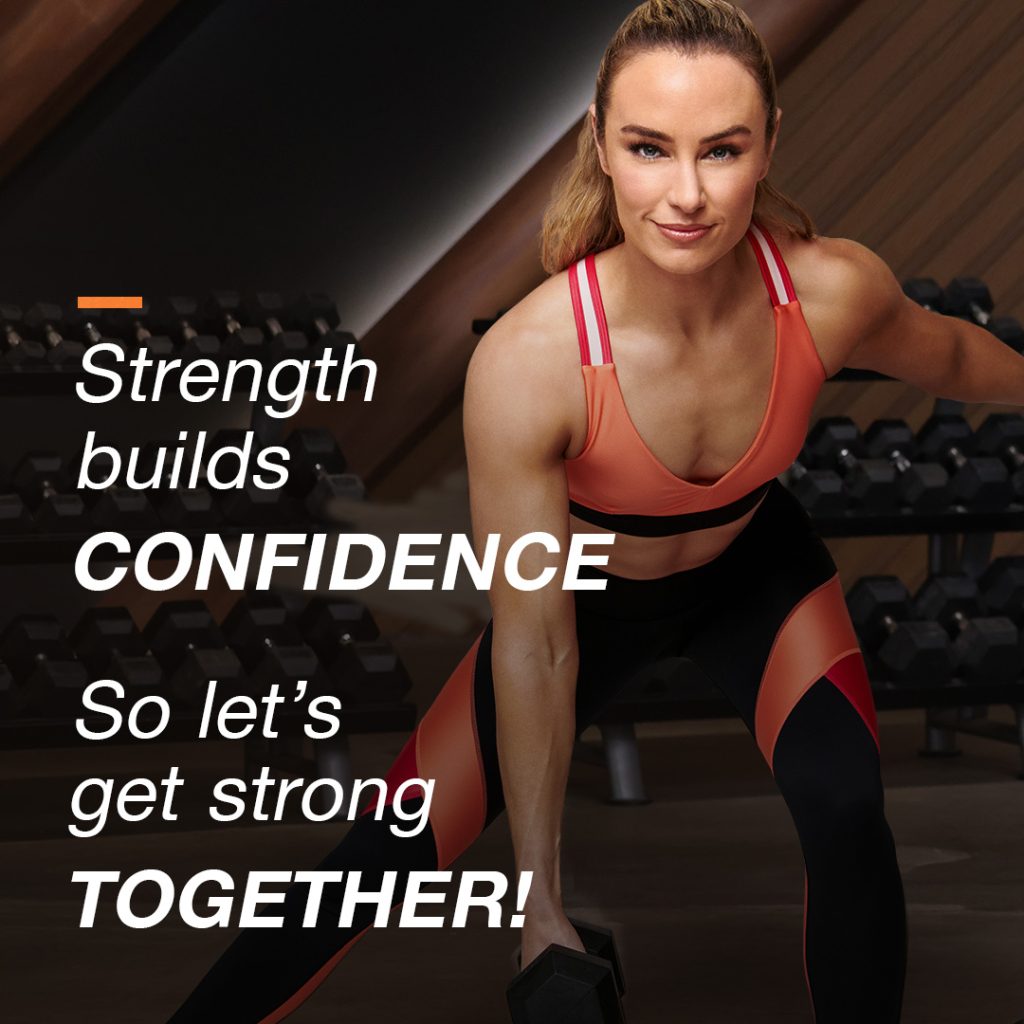 Who is Sure Thing for?
The Sure Thing workout is for anyone who wants clear, easy to follow, weight based workouts, that get serious results. This program is 5 days a week and around 30 minutes each day, with a few longer ones.
As someone who has been in the fitness industry for well over a decade now, I can say that this workout will challenge you, and will introduce you to workout moves you likely haven't seen before.
I learned something new every week, almost every day, and I have a lot of experience with different fitness formats.
I would say that you should be able to get up and down off the ground relatively easily, be able to hold up your body in a plank safely, and have weights at home.
If you aren't sure if it's for you, I have a quiz below, and the sample workout!
Find out if Sure Thing is Right for You!
Sample Workout
I was speaking with Megan and she mentioned that it was actually quite difficult to pick just one format to use as the sample workout for this program, because of the unique style of the way things are put together on the calendar.
They landed on a workout that shows up a few times on the calendar. Keep in mind there is more to it and you'll see new things every day!
Check Out These Results from Sure Thing: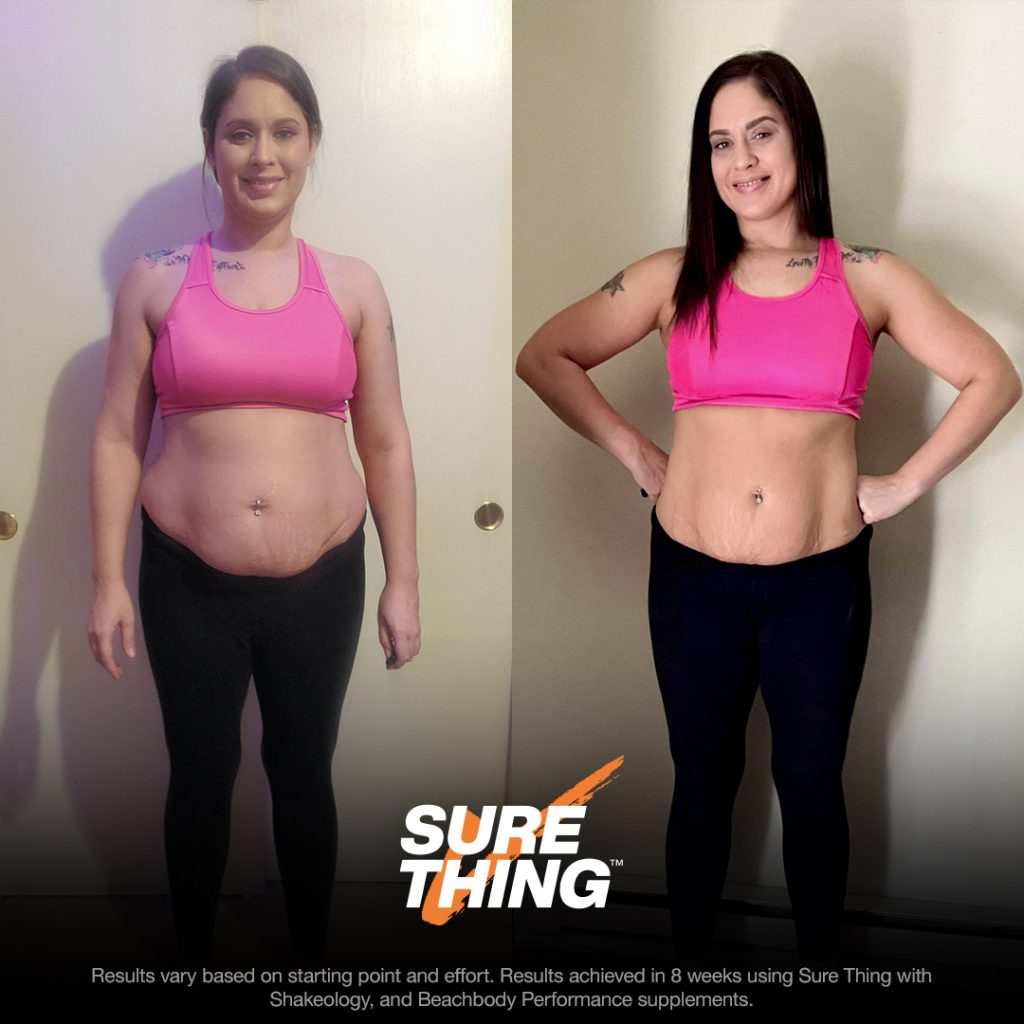 These are the preliminary photos from the pre launch feedback group! Lookout for more as this beta test group I am in starts wrapping up.
Want to get notified when Sure Thing is available to the public?