I love eating seasonally. I find seasonal food to taste better, and it's usually drastically cheaper to eat in season. As the summer ends, and the bright sweet fruit selection start to disappear from the produce section, some awesome fall vegetables take their places.
Not only will you start to see fall décor all over the stores, and start to smell cinnamon and pumpkin spice, but the food selection changes too. I wanted to share with you some of the fall favorites to get your wheels spinning on food ideas for the next few months.
Acorn Squash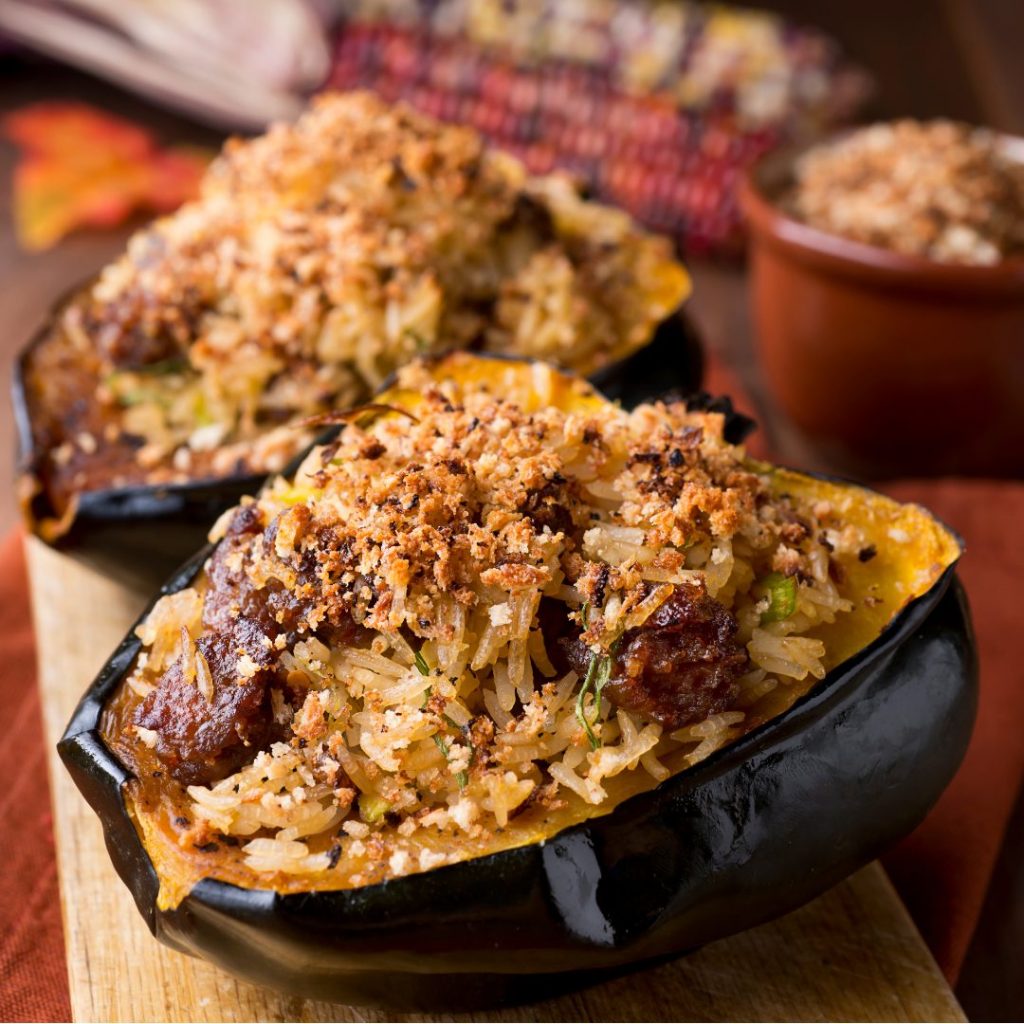 Acorn squash is a great source of Vitamin C and is a very versatile squash. They actually get their name because they look exactly like an acorn, just much larger obviously lol.
When you are shopping, look for one without any spots or cracks. You want it to be dull in color and feel heavy for it's size. Acorn squash can easily be baked in the oven and you can add anything to top it that works for you. Things like apples, cranberries, goat cheese, and more.
Simply preheat the oven to 375 degrees, cut the acorn in half and remove the middle. Drizzle some olive oil on the squash that is left, season with salt and pepper and, bake for 45 minutes or until tender. If you want to make it sweet, butter and brown sugar on the is AMAZING.
Brussels Sprouts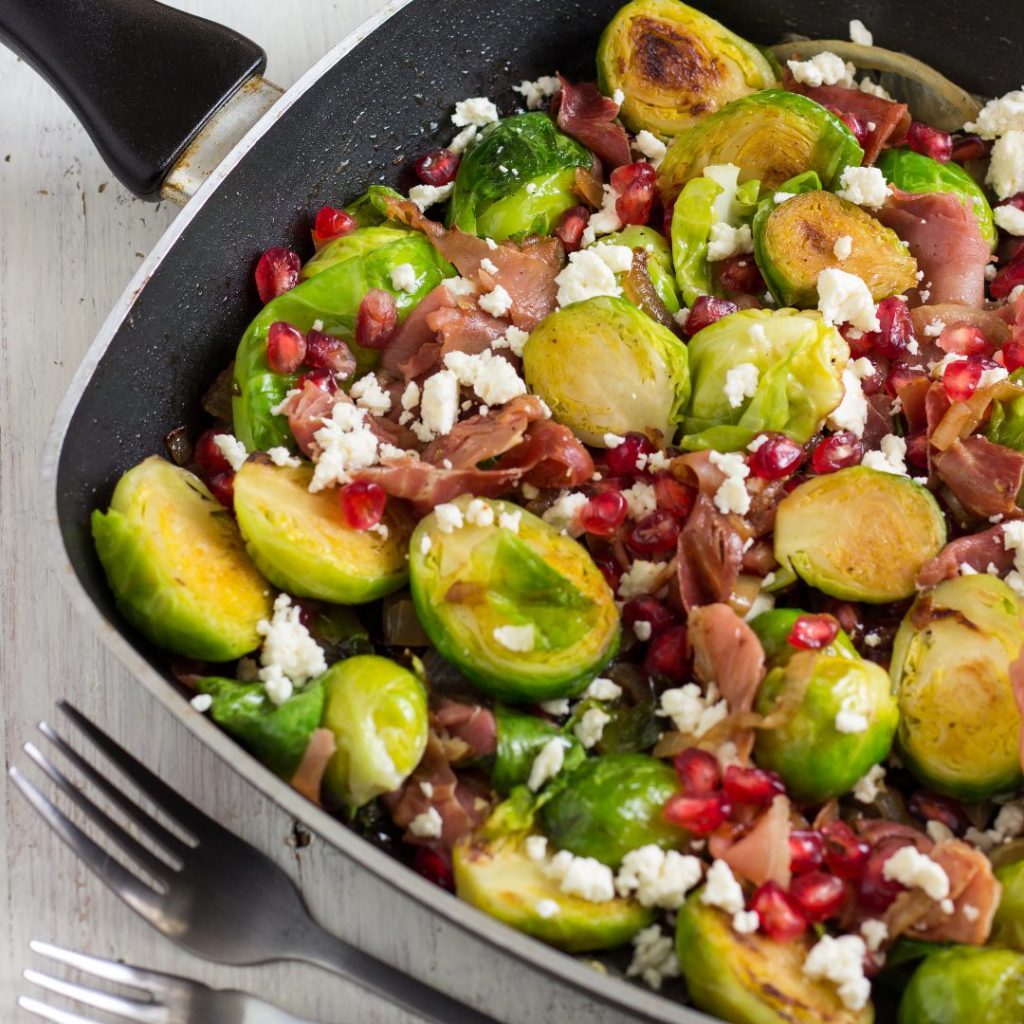 Brussels sprouts are one of those veggies that people assume they hate, but don't let that stop you. These are not the boiled mini cabbages your parents served. Things have changed!
Not only are there many ways to make them taste amazing, they are full of vitamin C, vitamin K, and plenty of other nutrients. They are part of the cruciferous vegetable family and to be fair they DO look like tiny green cabbages. They are also incredibly easy to prepare.
Cut a few Brussel sprouts in half and lay them in a saucepan prepared with olive oil. Cook for 12 to 15 minutes while covered and over medium-low heat. When they are done they should be tender and will have a rich nutty flavor.
You can season them with just about anything, and toppings are even more endless. Bacon, apples, cranberries, feta cheese, siracha sauce, honey. The list goes on. They are a great base.
Butternut Squash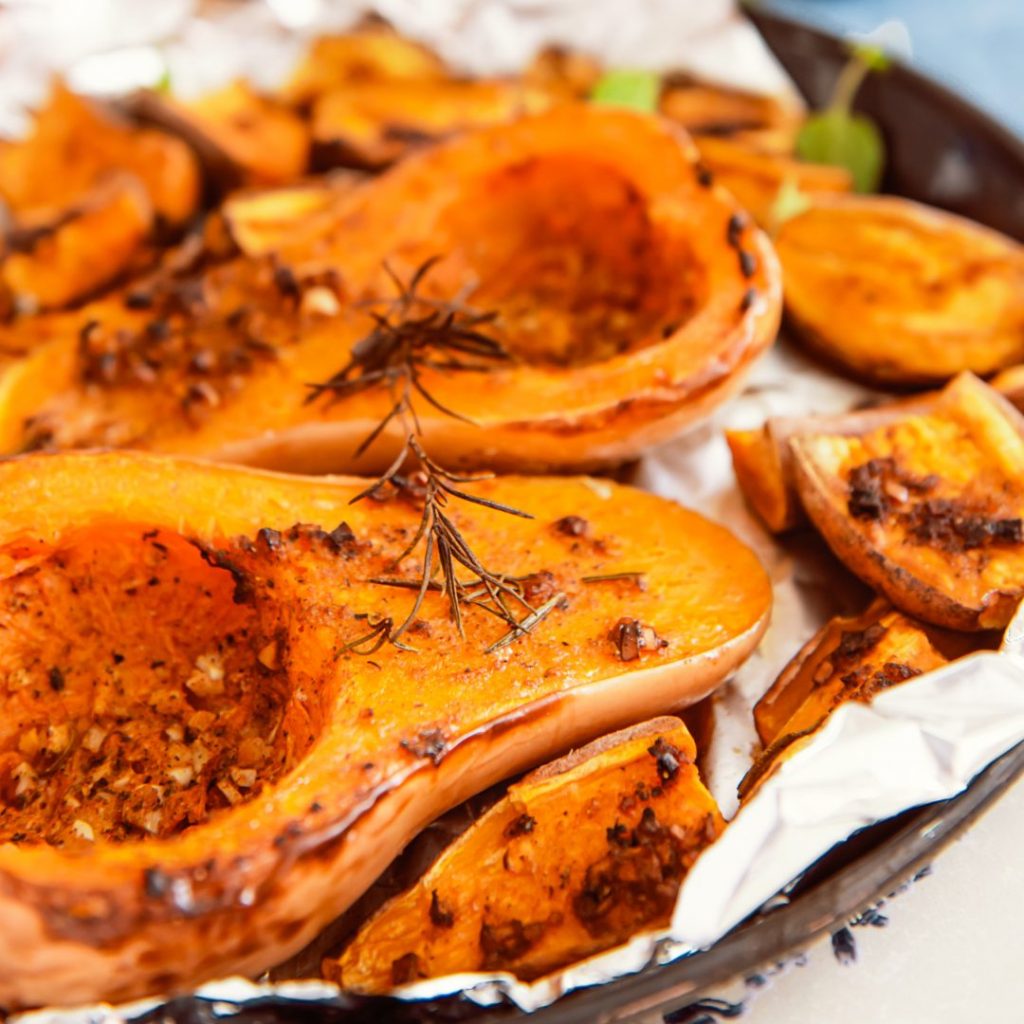 Butternut Squash is so versatile. It can be used in soups, casseroles, breakfasts, or alone. You can even mix it with the brussels sprouts from above. It's far more than just a fall vegetable.
It is an oblong pear-shaped and a dull orange color, you have probably walked right by them at the grocery store. Just like acorn squash, pick ones that are blemish free and feel heavier then they look.
Butternut squash is rich in B-complex vitamins and vitamin A. I personally love it as a swap for potatoes in my breakfast. A much more blood sugar friendly option for me than a white potato, and a sweeter taste. It also makes a great dessert.
Pumpkin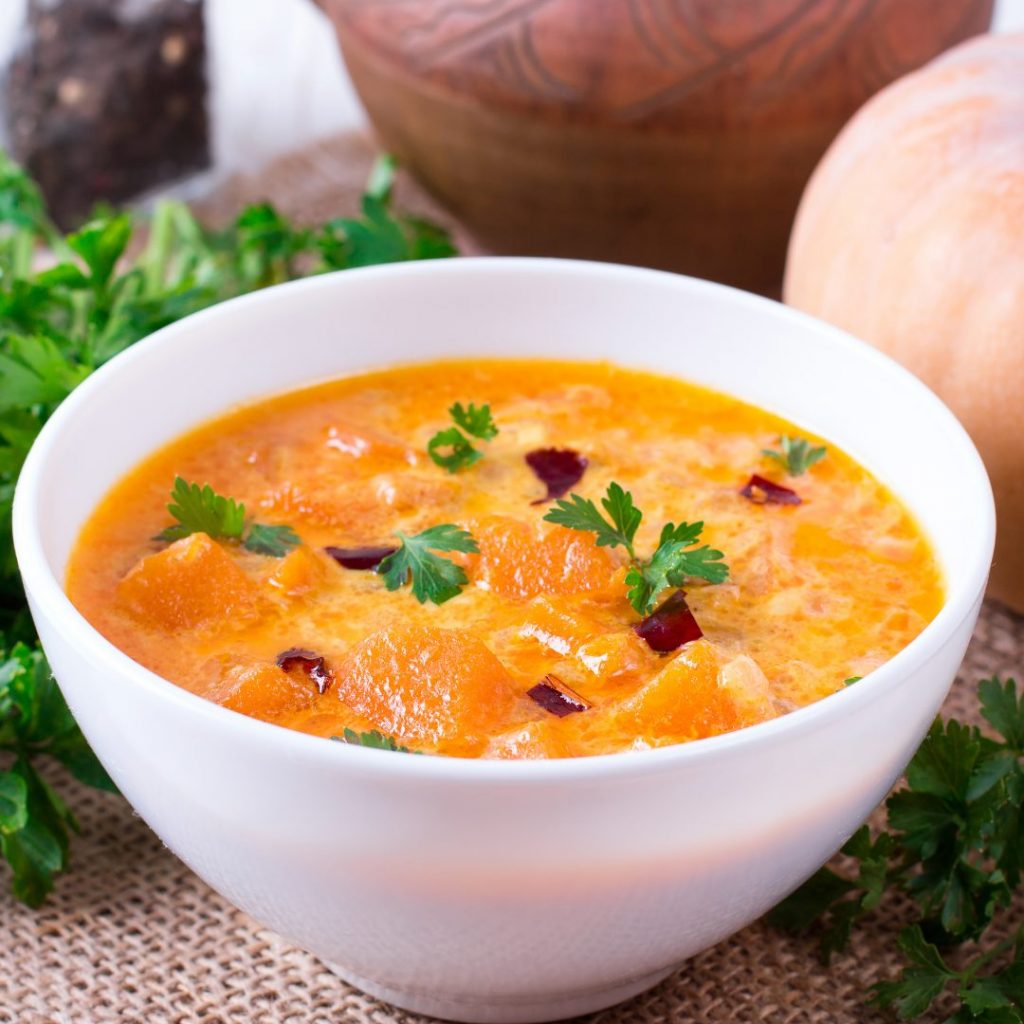 There is no surprise that one of the top favorite fall vegetables is a pumpkin. I'm pretty sure you expected this at the top of the list lol! During fall, just about anything and everything is pumpkin flavored but nothing is as good as the real thing.
When picking the best pumpkin, look for ones that are rich and even in color. Look for strong stems and avoid green or tan colored spots.
Honestly, the list of what you can do with pumpkin is so long, I would just google "ideas to cook with pumpkin" and go down that rabbit hole haha. Pie? Crumble? Soup? Baked? Cookies? Bread? Pudding? Ravioli? The answer is YES.
Even the seeds can even be roasted in the oven for a nice snack. If you aren't looking for a pumpkin to cook, but to carve, you can still use those seeds!
Sweet Potatoes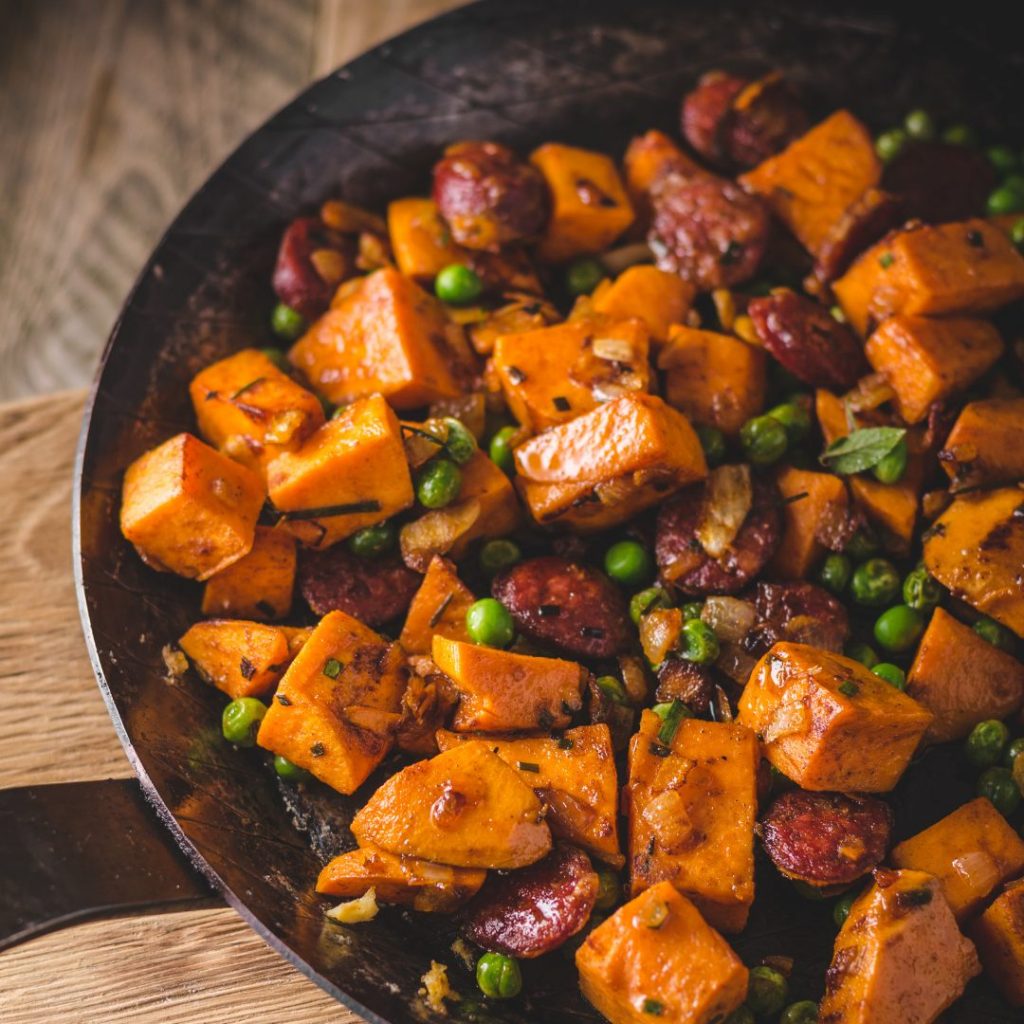 Sweet potatoes are full of nutrients, delicious and super filling while being low calorie and great for your health. This is one fall vegetable that I actually use all year long. You may have seen my apples, cinnamon, sweet potatoes, mix that my daughter loves.
Look for sweet potatoes that are deep in color and small to medium in size. They should be firm and smooth to the touch. Sweet potatoes can be baked just as or mashed and used in casseroles or pies. Essentially you can swap them in for any place that calls for potatoes.
Obviously they don't taste like regular potatoes, so if you are making fries, baked potatoes, mashed potatoes, etc. keep in mind they will be sweet instead. One of my favorite baked sweet potato recipes is this Pulled Pork recipe.
This list could easily be double the size, with all the great options available during fall. Not to mention everything you can do with apples this season!
If you haven't had any of these before, and you are nervous about wasting money, and time, on something you don't like, maybe just pick one to check out this fall. You can always come back to this list next year.
Keep in mind that, just like any food, the recipe matters. I don't like every food prepared every possible way, but there is probably one you'll like if you keep trying new things!