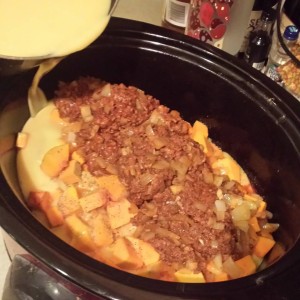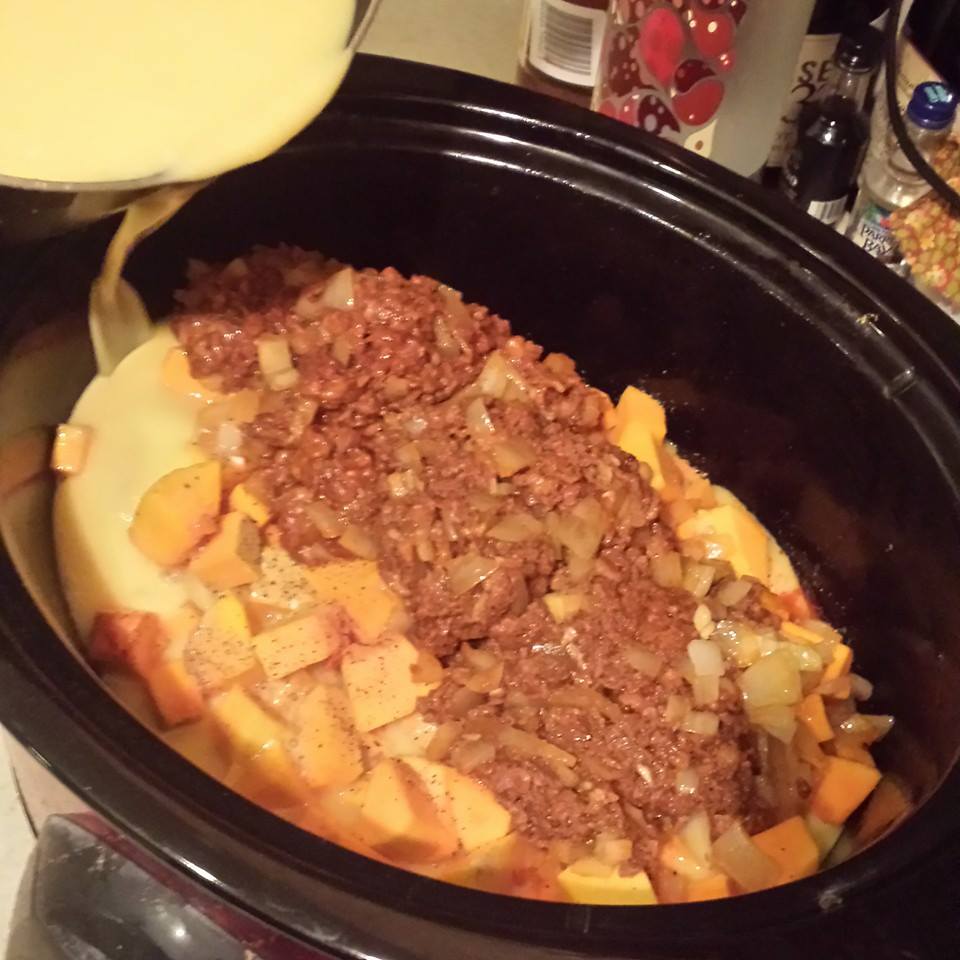 Ingredients:
1 lb Chorizo sausage (removed from casing)
1  Onion Diced
2-4 Cloves Minced Garlic
12-16 Eggs (more eggs if you have larger squash)
1 Cup Organic Lite Coconut Milk
1 Small to Medium Butternut Squash
Coconut oil (for greasing the crockpot and cooking onions)
Recommended Additions: Baby Spinach and Red Pepper Flakes!
Directions:
Peel, de-seed, and slice/dice/chop your squash. I had to YouTube that, as I had no idea how to do that LOL. Here is the video I used https://www.youtube.com/watch?v=Kbecyb7TgDE
In a skillet warm coconut oil and add in the onions and garlic, plus red pepper flakes if you are using them. Once starting to soften add chorizo. Right before you add this to your crock pot you will toss in the spinach and mix, I recommend about half a bag =)
Whip together eggs and coconut milk.
Grease the inside of your crock pot with coconut oil, like a lot of it. If you don't your eggs will be stuck to it for years to come =P
Put in your squash first on the bottom, then the chorizo / onion mix (doesn't have to be cooked all the way, just mixed together), make it all sort of flat and then pour in the egg/milk mixture.
Turn crock pot on low for 6-8 hours or high for 3-4 =)
*Note you could EASILY do this in the oven in a 9×11 pyrex pan as well.