I have awesome news for you: Pre-order for Les Mills Combat is FINALLY here! If you follow me on Facebook, or have attended one of my Free Workout Classes, the past few months, you know I have a slight obsession with Les Mills workouts. Especially Combat 😀
I have not only gotten to experience Les Mills Combat via the single disc that is currently available, but I have also gotten to do this work out LIVE with the trainers, twice! It was AMAZING and I am pre-ordering mine TODAY. So freaking excited about this!!!
Please join me! We have a group on Facebook for all of the pre order people and we all are doing the program together starting on January 1st, 2013. We are going to kick (and punch, and elbow and knee) the New Year off RIGHT! Pre-Order through me NOW and then click HERE to join our group and get excited!!!
This 60-day martial arts based cardio program is perfect for YOU if:
You loved TurboFire
You hated TurboFire because of the pace, the jumping or the "dance" feel
You loved Les Mills Pump
You are doing Les Mills Pump and you need to add cardio
You love Body Combat at the gym
You love Martial Arts
You did Tae-Bo when it was cool
You like to jump during your workouts
You like to stay on the ground during your workouts
You love feeling unstoppable
You need a program with less impact than Insanity, P90X or TurboFire
You need a program with more intensity than Brazil Butt Lift, Slim in 6, or Hip Hop Abs
You want to get great abs
You are in great shape and want to stay there
You are a couch potato and it's time to get up
You have a large amount to lose
You are down to your last 20 and are stuck, aka it's time for a change
You like looking at hot guys on TV
You like looking at hot girls on TV
You don't hate fun
You have someone you'd like to punch but can't
You think accents are hot
You have legs, arms or both
You have nothing better to do today
Your biological body system is oxygen based …
I think you get the point here. This program is SO accessible for so many people, all levels of modification without a lot of steps to learn! Plus did I mention it starts at ONLY $59?!?!? I was shocked at how low that was and am so excited for all of you. ORDER NOW!!!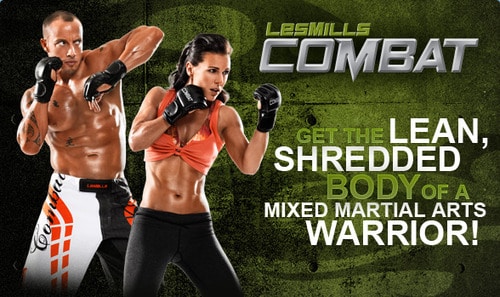 Remember when you pre-order through me as your coach you will get: Free shipping, free gifts, free nutrition guide, and a spot it our amazing Combat only challenge group starting 1.1.13!!! Pre-Order NOW and then click HERE to join our group 😀
Can't wait for you to join the warriors, #staywiththefight!