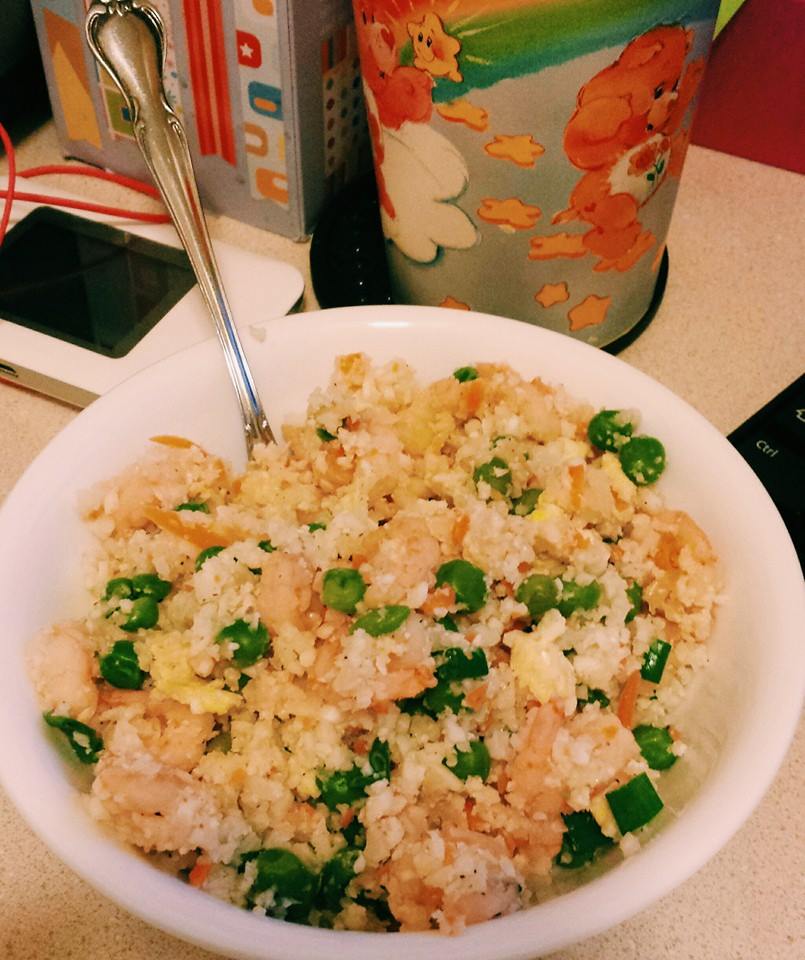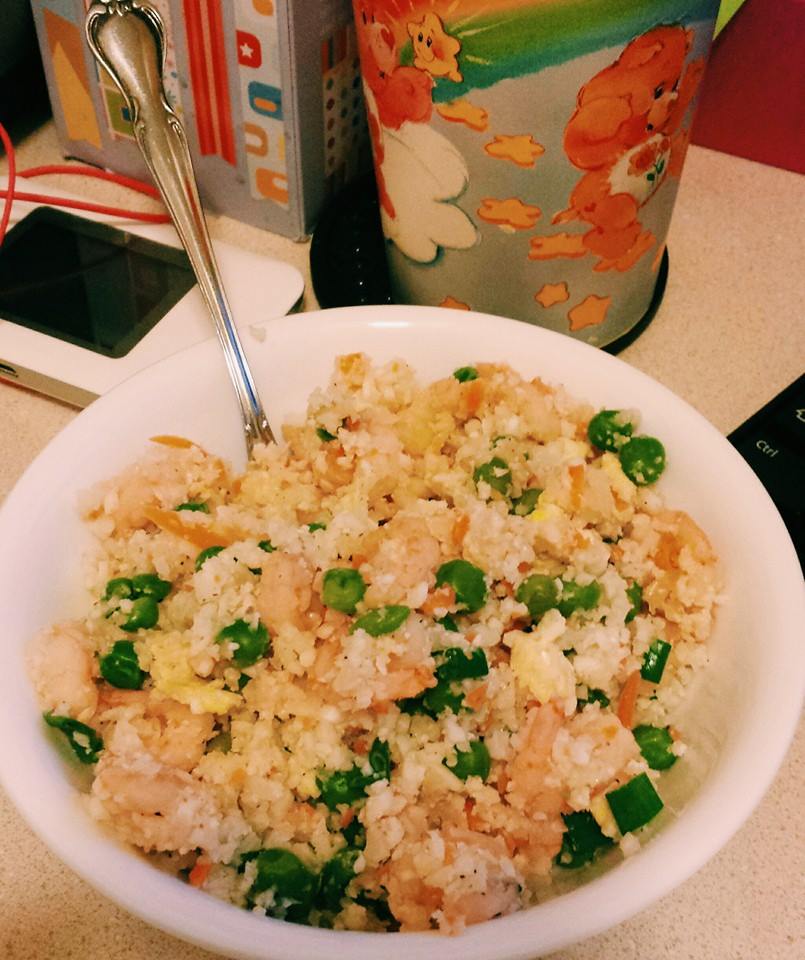 I say almost because I added peas, and peas a a legume, which is NOT paleo. Just skip them and you are good to go!
Ingredients:
1 Head cauliflower
1 Cup Shredded Carrots
10 individual green onions
1 Cup of Frozen Peas
1/2 yellow onion
4 cloves garlic
2 eggs
1 tbs Coconut Aminos
Pepper to taste
Olive or Coconut Oil
Directions:
Rice the cauliflower in a food processor. Set aside.
Scramble two eggs, set aside.
Start your cauliflower rice in a skillet with olive or coconut oil at a low-medium temp. Do not cover. Be careful with cauliflower rice, if you get it to moist, you end up with mashed cauliflower instead. Stir / fold gently occasionally.
Yellow onions, garlic, and carrots go in the food processor but are still left chunky.
Saute the coconut aminos, onions, carrots and garlic until soft. Add in frozen peas at the end, so they get warm, but not soft. Mix in scrambled eggs. Make sure you don't have excess liquid in the mixture and add it to the now warm cauliflower rice.
Toss in your green onions and then add pepper, garlic powder, or more aminos, to taste! Should be ready to go =)
Add shrimp or chicken too! Goes awesome with this Honey Lime Shrimp I found on another blog http://thedoughwillriseagain.wordpress.com/2012/07/31/honey-lime-shrimp/ =D