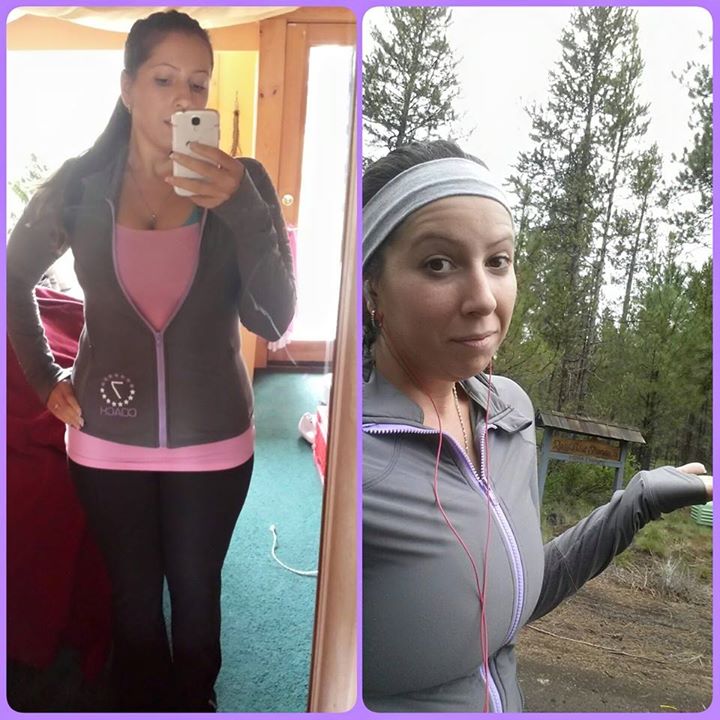 I'm NOT a runner. That's what I always say. I'm all #yeahdontputmedownforcardio.
Is that true though? I am NOT anything? I wonder.
No. That is a story I tell myself. It is not true. I actually trained for and ran a half marathon when I was 230 pounds. Sounds like a runner to me…
I ran today. Looks like a runner to me …
I am not NOT anything LOL. I am anything I want to be, and so are YOU.
I learned how to swim as an adult. I learned how to ride a bike last year. Does this mean I am not a swimmer or biker? I could be … I can be … I AM.
I am not saying I'm taking up running. I'm not saying I'm not. I'm just saying I like getting outside here, since we don't leave much, it breaks up my day and I've never lived somewhere so beautiful.
I'm simply saying I will not be labeled. Not by you, and certainly not by ME.
Live label free today!!!